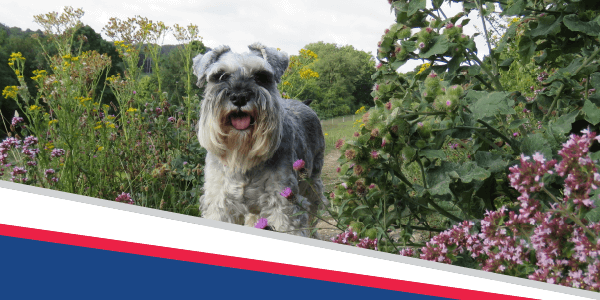 If there's one thing we know about spring in Alabama, it's that insects reign supreme. New blooms mean new bugs, and your pet needs to be protected from pests like fleas, ticks, and intestinal worms who don't care at all that a pandemic is ravaging the planet. When it comes to your animal companion, these parasites really suck at social distancing.
Contrary to popular opinion, parasites aren't just annoying. Fleas can transmit tapeworm and cause anemia, while ticks are well-known carriers of many harmful conditions, including Lyme disease. Heartworm is another – and even graver – threat. Mosquitos can transmit the deadly worms to pets through just one bite. As the name suggests, heartworms live in the heart, and they can also thrive in the lungs and blood vessels. Because they constrict blood flow, they can damage internal organs and cause lung disease and heart failure.
Sadly, many animals don't show symptoms until the disease is advanced, if at all. While there is treatment for canines, it is expensive and can be very hard on your pet. (There is no heartworm cure for cats.)
At Bell Veterinary Hospital, we know how important it is to protect your pet from parasites of all kinds. That's why we carry a wide array of preventatives in our clinic. You can order a supply by giving us a call at (205) 486-4500 today. We'll take your payment over the phone, and you can visit our clinic for curbside delivery.
Parasites obviously aren't sheltering-in-place. Neither are rattlesnakes and if you're like a lot of pet parents we know, you're taking your best friend for as many walks as you can right now. As the weather gets warmer, snakes will become more active and there's a good chance you'll encounter one basking in the sun. And remember – rattlesnakes aren't confined to rural areas—they can be found in cities, suburban parks, and riverside areas.
Rattlesnake venom is extremely dangerous as it causes excessive swelling and death of the tissue surrounding the wound. To decrease the risk of your pet being bitten, it's a good idea to stick to well-used trails, keep your dog leashed, and don't hike alone. It's also important not to let your dog sniff or step where you can't see, such as around rocks, brushy areas, and downed logs.
Because of social distancing guidelines, we aren't currently offering rattlesnake venom vaccinations, but we are open to scheduling vaccination appointments for later on in the spring and early summer. And since the vaccine only reduces the severity of symptoms and give you more time to seek help, bites should always be treated as soon as possible, even if your pet is vaccinated. If you suspect your pet is the victim of a snake bite, bring them in to see us immediately.