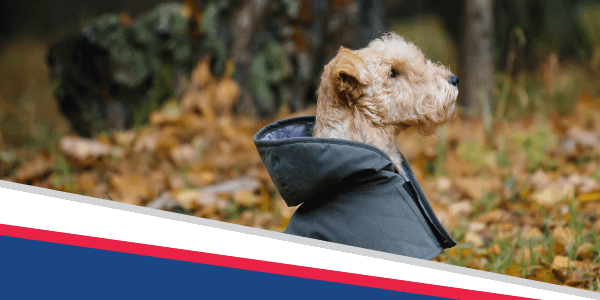 Emergencies can happen any time of year, especially in our part of the country—floods, hurricanes, tornadoes—so it's a good idea to make sure your family, including your pets, have what they need should a disaster occur. Here are a few tips to get you started:
Get your pet microchipped. Microchips give your pet a much better chance of making it home to you should they be lost or run off in fear. But those chips are only effective if the registration is current, so make sure the microchip company has your latest contact information. 
Put together a disaster preparedness kit. It should include enough food, water, flea and heartworm preventative and medications for 5 – 7 days. Photos of you with your pets to help identify them if they get lost, medical records and sturdy leashes and carriers are also a good idea, as are blankets and toys.
Find somewhere to stay ahead of time. In an emergency you may have to leave your home, and many shelters don't allow pets. Call hotels in your area and see if they would allow you to bring your pets in case of an emergency.
Be aware of toxins! Gas, oils and other toxins can be released during flooding and other natural disasters. Contact the ASPCA's Poison Control Helpline at 888-426-4435 if you think your pet has ingested a toxic substance.
Know your closest 24-hour emergency vet. You can always call us for emergency care during business hours. We can also refer you to an emergency clinic for after-hours care.
To get your pets microchipped, vaccinated, or to get more help preparing for emergencies as a pet owner, call us at 205-486-4500.